be smart academy "Alte Seifenfabrik"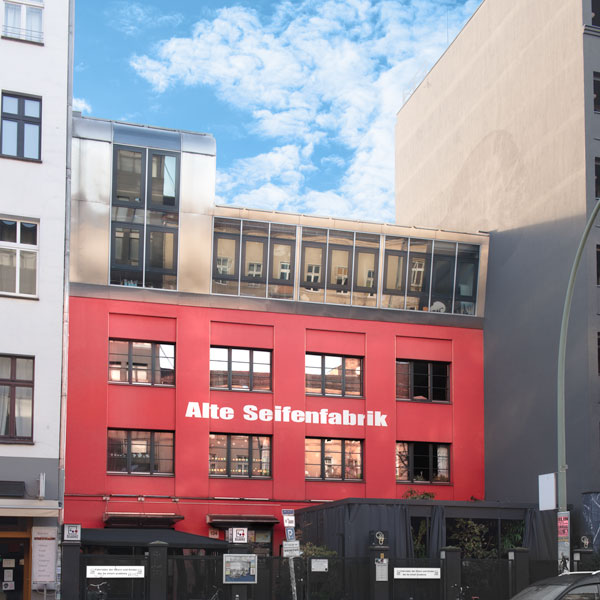 The Seifenfabrik is a historical factory building located centrally in the trendy area of Berlin, Rosenthaler Platz. It offers a place for a colorful mix of children from all over the world. Be smart situated on the Torstr., is surrounded by creative agencies and businesses, a variety of restaurants and bustling shopping locations.
With the exception of the additional office roof top, the building itself was restored and detailed to its original version. Industrial style charm and over 100 years of history, be smart appeals to both big and small guests in its spacious 1000m².
Visit us on Facebook
Occupied by the Techno scene during the nineties as a famous nightclub, the old Berlin vaulted cellar has been completely renovated and remodeled to accommodate a diverse selection of activities for the children. Behind the building is a small garden with a playground.
Situated on the ground level is the ever so popular restaurant DUDU.
Twice in the center of Berlin