be smart academy "Villa Heimat"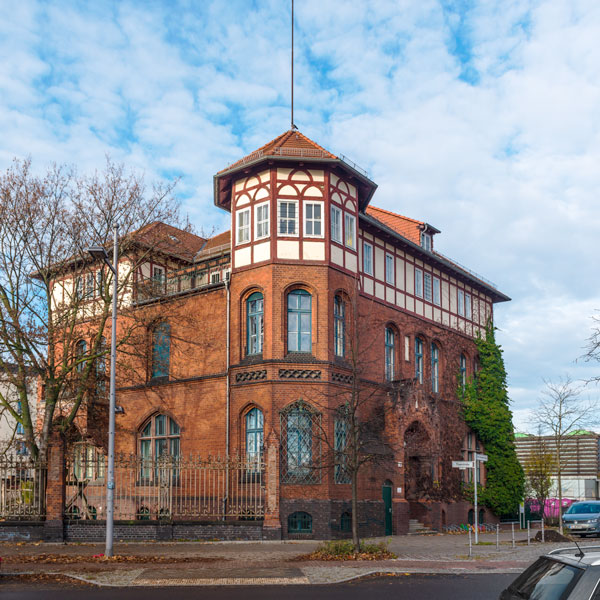 The "Villa Heimat" was built at the turn of the last century, housing the Director of the great Berlin Stockyard's. Situated amidst the bustling city, 1000 m² garden adorned with old fruit trees; a true haven of serenity.
One can literally smell the apple pies the children have baked. The Villa itself is decked with beautiful historical details from the 19th century and the large sun flooded rooms offer a great escape for our six kindergarten groups.
Visit us on Facebook
There is no question about it, opening our beautiful kindergarten was the right one. The children truly love the "Villa Heimat". Our spacious rooms and enormous playground area is just the perfect environment for children to enjoy their early childhood years. Mirroring the success of the "Seifenfabrik" and due to great demand we opened this kindergarten.
Be smart academy, Villa Heimat, with its high standard is mirrored off be smart academy, Seifenfabrik. A few modifications have been made to guarantee the concept that both the children and their parents have appreciated.
Twice in the center of Berlin